A soothing and ultra-soft nest for your baby to feed, play, and for supervised rest. Portable and lightweight they are the perfect accessory to use inside or outside.   
Created for busy parents, the CUSHII Lounger cradles & comforts your baby
so you can do other things like taking a much-needed break, make dinner
or finally get to have that shower! An absolute life-line for any new parent.


| | |
| --- | --- |
| LIGHTWEIGHT & PORTABLE | Top Carry Handle - perfect to grab and go.  |
| BREATHABLE | Breathable allowing natural regulation of body temperature. Stays cool in Summer and Warm in Winter. |
| HYPO-ALLERGENIC | Dust Mite Resistant. Antibacterial. Mould resistant. |
| SUPERIOR COMFORT | Superior Softness, Contoured Midsection designed to cradle and Nurture.  |
| MOISTURE WICKING | Absorbs 50% more moisture than cotton, keeping your little one cool and dry |
| EASY CARE | Machine Washable |

Merula is a print designed by Australian Textile Designer Grace Garrett. The Merula print has also featured in Home Beautiful magazine and in Three Birds Renovations.
TENCEL™ fibers are extracted from sustainability grown wood and defines a new standard of sustainable and natural comfort. 
Customer Reviews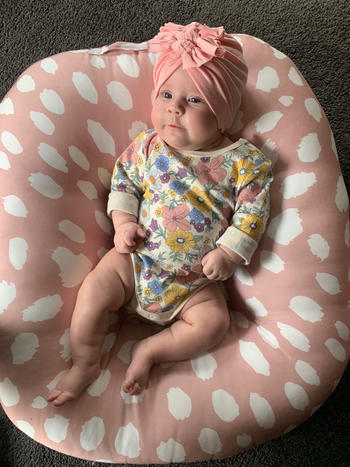 01/04/2021
Very Cushii
Purchased this for my newborn as she started getting restless in everyone's arms and preferred to lay on her own to interact with people and the world Best thing I have ever bought , she loves it and so do I. I can place her anywhere and I know she's safe and comfortable and in my view. We take it everywhere with us. Easy to carry and wash. Will definitely buy another one for when I have a boy.
Amela P.
Australia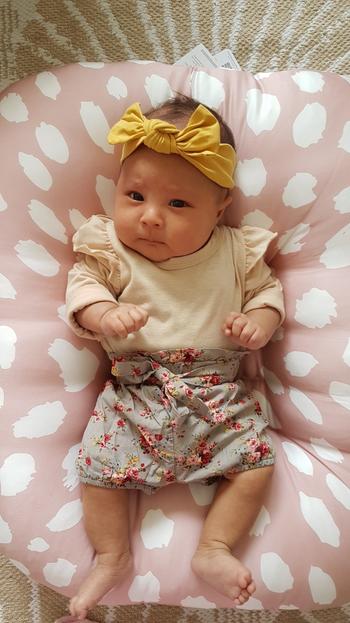 12/07/2020
A lounger for everywhere
This lounger is a comfortable and portable piece of furniture to put your baby on. It allows you to keep an eye on baby while you're busy doing your everyday activities. I've used it whilst showering, cooking, getting changed to go out, going out for a picnic, changing my little girl's clothes and while I'm watching a movie at home. I've even had friends come over and popped their toddler on it for a quick bottle feed. The product looks aesthetically pleasing too which is a huge bonus!
Michelle T.
Australia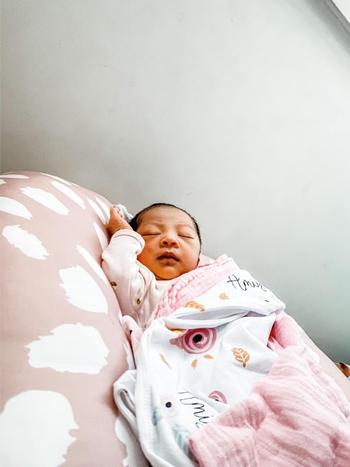 04/01/2020
The Best Buy for our newborn! She sleeps for hours in her Cushii. We love how light and portable it is and how convenient the size is! It isn't too big or bulky like the others on the market. It's super soft and comfy. Wish we had this for our first born!
AG
Alyssa G.
01/17/2021
Amazing
Absolutely love my cushii. The material is great and it's very sturdy. Love it
Kimberly B.
Australia
09/13/2020
Love it
I absolutely LOVE our Cushii lounger! My 9 week old daughter was put in a pavlik harness a week ago and having the cushii as somewhere comfortable for her to lay has been invaluable! My husband thinks it's the best newborn purchase we've made!
Victoria B.
Australia
Hi Victoria! Thank you so much for your feedback. Congratulations and I am so glad your Cushii Lounger is helping your daughter to be comfortable while wearing her harness. I've had a few lovely families in a similar position and have found their lounger to be really helpful. :) x