A soothing and ultra-soft nest for your baby to feed, play, and for supervised rest. Portable and lightweight they are the perfect accessory to use inside or outside.   
Created for busy parents, the CUSHII Lounger cradles & comforts your baby
so you can do other things like taking a much-needed break, make dinner
or finally get to have that shower! An absolute life-line for any new parent.


| | |
| --- | --- |
| LIGHTWEIGHT & PORTABLE | Top Carry Handle - perfect to grab and go.  |
| BREATHABLE | Breathable allowing natural regulation of body temperature. Stays cool in Summer and Warm in Winter. |
| HYPO-ALLERGENIC | Dust Mite resistant. Antibacterial. Mould resistant. |
| SUPERIOR COMFORT | Superior Softness, Contoured Mid section designed to cradle and Nurture.  |
| MOISTURE WICKING | Absorbs 50% more moisture than cotton, keeping your little one cool and dry |
| EASY CARE | Machine Washable |

Merula is a print designed by Australian Textile Designer Grace Garrett. The Merula print has also featured in Home Beautiful magazine and in Three Birds Renovations.
TENCEL™ fibers are extracted from sustainability grown wood and defines a new standard of sustainable and natural comfort. 
Customer Reviews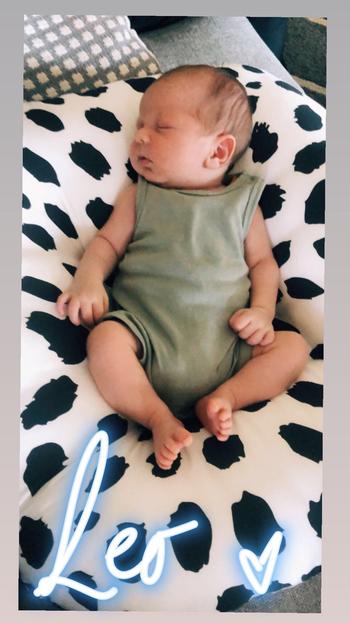 03/04/2021
Best thing ever
I absolutely love this and would highly recommend!!! My little one month old has had this since only a few days old and happily lies and sleeps in his cushii wherever we put it. This will be my new go to baby shower gift as I think every newborn deserves their very own cushii to comfortably lay in ❤️
Chloe K.

Australia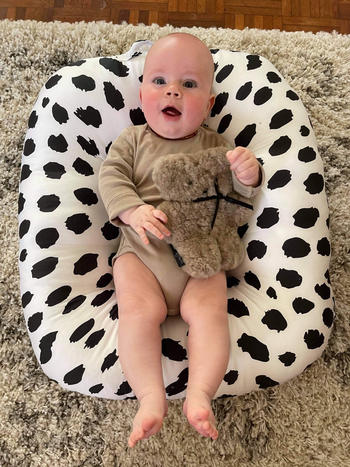 02/16/2021
Cushii Lounger
My grandson absolutely loves it for both sitting up and tummy time. This is wonderful and I have suggested to all of my friends. I heaps of photos of Carter in it and they are beatufil but I can not post? Thank you great buy.
Wendy B.

Australia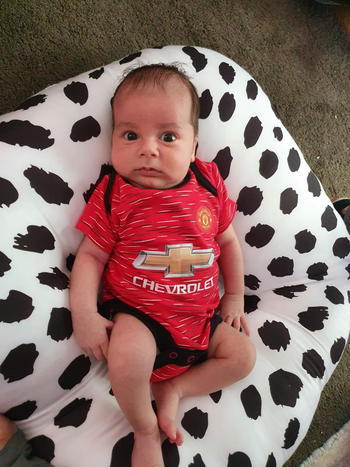 10/05/2020
Awesome product
This little lounger is very handy. I have used this more than the rocker or bouncer. I think it's definitely worth the buy. And it's an Australian business- great to support Aussie businesses
Alishya T.

Australia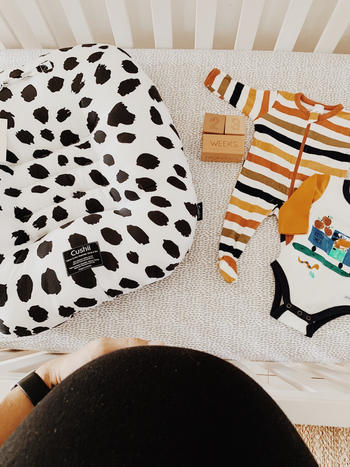 06/02/2020
It's so soft!
Our next babe is due in August and the Cushii Lounger was one of the first items I purchased for him! It is sooo incredibly soft and well made and I can't wait to use it when he arrives.
Sarah S.

Australia
02/22/2021
Fave newborn purchase!
Fave newborn purchase!
Emma S.

Australia
02/16/2021
Cushii is a dream!
The cushii has absolutely helped me with our newborn, whilst also having a toddler. Our little one sleeps on it and can sleep in it anywhere we go in the house! Highly recommend this product for those with a newborn!
Lauren F.

Australia
01/27/2021
My Little ones loves her Cushii
Seriously my little one loves her Cushii so much she's content on sleeping in it everywhere as well as her bassinet at the moment can't fault!
Cassi C.

Australia
01/16/2021
Great gift for new parents and baby
I bought a Cushii for my new grandchild. It had calming effect on him straight away. It has been a huge success
Sue s.

Australia
11/02/2020
Happy baby
Quality and style and very useful for a busy mum
Bernadette W.

Australia
10/14/2020
Great product
Such a great purchase. It comes in so handy, we love it.
Katie D.

Australia
09/24/2020
We are so in love!
I have trouble getting my babe to sleep during the day and not be attached to me but he is so content hanging out in his Cushii. It is so insanely soft, i wish you made them in adult size! ❤ .
Asher M.

Australia
09/16/2020
10/10
The cushii is used every single day in our house, it's fantastic! So versatile and also gorgeous! We also experienced the most amazing service, when the shipment was delayed due to COVID19, we were sent another to tie us over when our daughter arrived early also. We are so grateful for the service and product!
Samantha H.

Australia
09/12/2020
We love our cushii!
Great design that keeps bub comfy & safe. The super soft tencel material is really easy to wipe clean too. Love it!
Shay B.

Australia
Hi Shay, Thank you so much for your feedback. I am so glad you are enjoying your lounger. x
09/07/2020
Must purchase product!
As a FTM I was overwhelmed with what I needed to buy before the baby arrived. I'd been recommended sleep nests by a few other mums but wasn't 100% sold on any until I stumbled across Cushii. So glad I did! We've used it every day since getting home from the hospital. Super soft, holds the baby well, easy to clean, and the print is so striking. I've since had my friends saying they wish they'd bought Cushii over the other brands. Love love love.
Gemma

Australia
Thank you Gemma for your lovely review! We are so glad you are loving your Cushii Lounger. Congratulations and thanks for the feedback!
04/01/2020
We love Cushii
Unbelievably soft & comfortable. My daughter is 12 months and loves relaxing in it to the point she dozes off., wish I had it when she's was a newborn. Easy to clean and love the fact it comes in a storage zip up bag.
03/12/2020
I would highly recommend the cushii to any new mums :)
The cushii is really well made and beautifully designed, my baby loves lounging around in it whilst I get on with everyday tasks. It's ultra-portable and is super easy to pick up and carry with one hand. The cushii has enabled me to create a safe space for my baby to play and relax in, in any environment. I would highly recommend the cushii to any new mums :)