At Cushii we very high quality control and every now and again we receive loungers that have very minor issues like scuffs or small marks that don't make the cut. 
We have limited inventory of these available. We sell these loungers at a heavily discounts rate at $99 per lounger. All imperfects can not be returned.  
Customer Reviews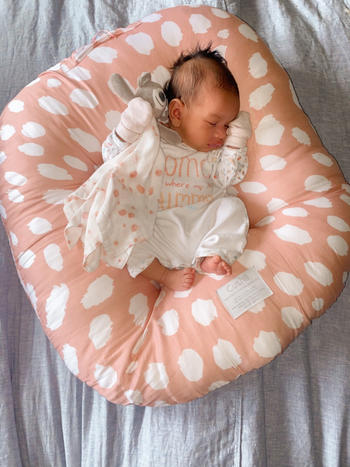 11/28/2020
A newborn must have
My daughter LOVES her Cushii. It's portable and means she's not confined to her bassinet. She also loves to have a nap in hers as well
Kaea G.
Australia
11/27/2020
Great lounger
The lounger is perfect for my little one's awake time when I can play with her in the living room. It's so soft and comfy that my toddler would even sleep on it.
Arina K.
Australia
11/25/2020
Must have for newborns!
Love it so much use it everyday, so handy to have so you can do other things. Baby loves chilling out on it. Thank you.
Lauren K.
Australia